By Boxing247.com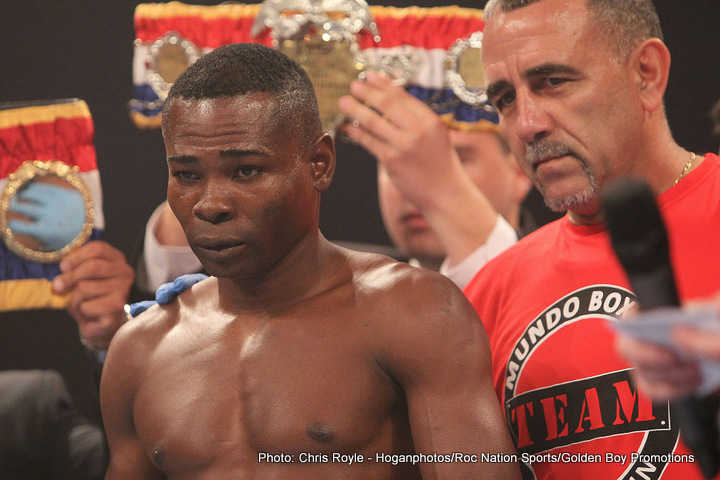 We've been treated to some big, big fights this year, but the best may be still to come; as pound-for-pound stars and former amateur greats Vasyl Lomachenko and Guillermo Rigondeaux are gearing up for their truly fascinating December 9 meeting.
But after the controversy we have recently witnessed inside the ring, or to be more accurate, outside the ring, on the judges' score-sheets, it is to be hoped that the fight set for New York results in a fair fight with a fair result. Everyone is still talking about the draw, and the set to be infamous 118-110 score-card handed in by one judge, that was witnessed in Vegas on Saturday; and Rigondeaux has put out a tweet which perfectly sums up the concerns all active fighters have:
"I don't want that judge near New York on December 9 for #NotAfraid LomaRigo."
And everyone knows exactly what the Cuban boxing master is talking about, and who. There will be much on the line on December 9 when history is made as Lomachenko and Rigondeaux will become the first-ever fighters who have both won two Olympic gold medals and will now fight one another at pro level. Lomachenko's WBO super-featherweight title will be on the line, but that will be far from all. These two are both very highly placed in the mythical P-4-P charts so many people pay so much attention to, and the winner will be placed even higher than he currently is on such a list.
READ
Vasyl Lomachenko – Guillermo Rigondeaux official for December 9!
But will we actually get a winner on December 9, and if so, will it be one we all agree was a worthy winner? With their respective styles, their slick approach, there could be every chance that some of the subtle movement, some of the crafty punching and some of the quite unorthodox displays of boxing genius will be missed by one or two of the scoring officials during this bout. Will sufficient points be awarded for defensive skill? Will the three judges – and we fans – be quick enough to catch all the punches that are both thrown and landed cleanly by these two uncommonly gifted boxers?
The upcoming fight could well prove to be a judge's nightmare, and as a result, should the fight go all 12 rounds, we could indeed see yet another hugely debatable, controversial decision. Let's all just hope, though, that another great fight is not spoiled due to crazy and unfathomable scoring on the part of the three men or women who are paid to let nothing pass them by.
Let's hope bad news of this variety does not prove to come in threes this year (Horn-Pacquiao, GGG-Canelo, Lomachenko-Rigondeaux). Boxing fans will only take so much.